Tour Chavin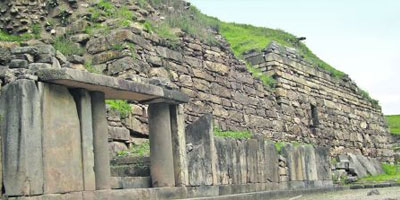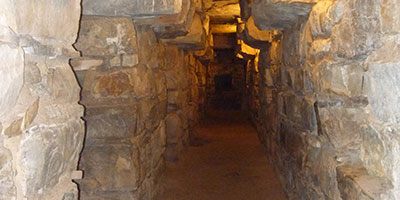 The Chavín culture is an extinct, prehistoric civilization, named for Chavín de Huantar, the principal archaeological site at which its artifacts have been found. The culture developed in the northern Andean highlands of Peru from 900 BC to 200 BC. It extended its influence to other civilizations along the coast.
The best-known archaeological site for the Chavín culture is Chavín de Huantar, located in the Andean highlands of the present-day Ancash Region. It is believed to have been built around 900 BC and was the religious and political center of the Chavín people. It has been designated a UNESCO World Heritage Site.
Bus tour in Callejon de Conchucos
Duration:
Full day.
Recorrido:
Lake Querococha → Archaelogical Site → Chavin National Museum
Highest altitude:
4,516 m (Cahuish tunnel)
Type of tour:
Cultural
Departure:
8:00 am.
Return:
7:00 pm approx.
Price: US $18 per person
Information:
Itinerary

Nos dirigimos hacia el sur de Huaraz pasando por los pueblo de Recuay, Ticapampa y Catac. Siguiendo la ruta llegamos a La Laguna de Querococha donde haremos una pequeña parada para luego pasar bajo la Cordillera Blanca por el Túnel de Cahuish.

Una vez pasado el tunel empezamos a descender por el Callejón de Conchucos con dirección a Chavín donde visitaremos el centro arqueológico del mismo nombre aqui apreciaremos: La Cabeza Clava, Lanzón monolitico, Pórtico de las Falcónidas, etc.

Después del almuerzo visitaremos el museo nacional de Chavin y finalmente retornamos a Huaraz.
Services
What is included:
Recojo desde su hotel
Transporte turistico compartido
Guía de turismo
Ticket de ingreso a los lugares turisticos
Botiquin de primeros auxilios
Asistencia permanente
What is not included:
Desayuno, almuerzo y cena.
Gastos personales.
Comidas y bebida extras.
Propinas.
FAQ
¿Con cuánta anticipación debo reservar el programa?
Le recomendamos reservar con bastante antelación minimo 1 dia antes de su salida.
¿En grupos de cuántas personas se realiza el tour?
El tour se realizan en grupos de 12 a 30 personas, Sin embargo este tour compartido también puede ser solicitado para que sea privado, escríbenos a
peru-adventures@outlook.com
¿Cual es la estacion recomendada para el tour?
Este tour se puede realizar durante todo el año..
¿Organizan traslados/recojo del aeropuerto?
También organizamos transfer privado en Lima, Huaraz y otras ciudades; además organizamos paquetes turísticos a medida en todo el Peru. Si prefiere un servicio más personalizado desde el aeropuerto de Lima o está interesado en un paquete de viaje completa por el Perú, por favor escríbenos al siguiente correo
peru-adventures@outlook.com
.
¿Es posible incluir alojamiento antes/después de la caminata?
Sí. Si quieres cotizar este itinerario con alojamiento incluido, escríbenos a
peru-adventures@outlook.com
, indicando fecha de llegada y salida, categoría de hotel, número de personas y tipo de habitación que requieras.

« Back
---
Tour chavin 2023
Chavin huaraz, tour by bus in huaraz, archaelogical site tour huaraz.